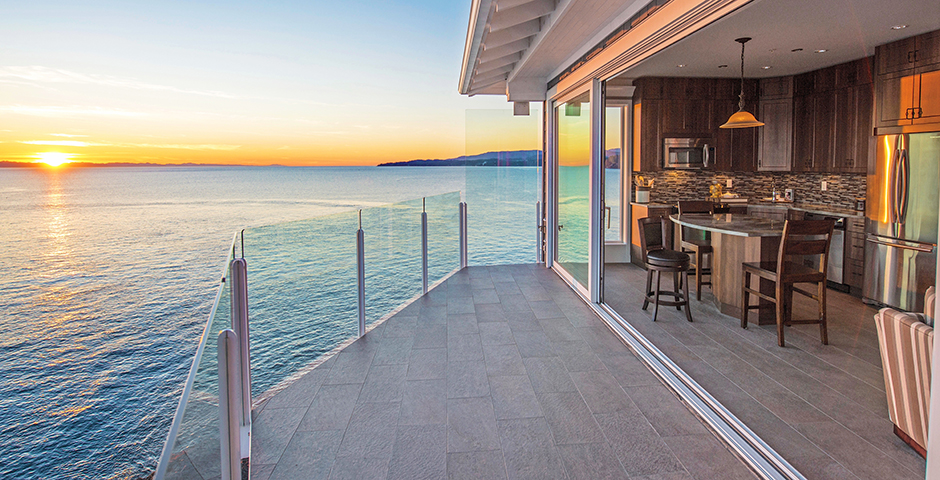 Out of town properties: Escape from the city
May 30, 2017 | Stories, In the News
B.C.'s favourite vacation destinations offer exciting real estate opportunities
By Michael Bernard
With summer days come thoughts of outdoor living and the annual pilgrimage by Lower Mainlanders to their favourite B.C. haunts. Realtors in the Okanagan, the Sunshine Coast and on Vancouver Island say traffic from Vancouver, delayed by winter's stubborn exit, is finally picking up.
"When we look at most markets in the province we have seen sales come off the record levels of spring last year, but they are still at very strong levels," says Cam Muir, the B.C. Real Estate Association's chief economist.
In the Okanagan, a perennial Vancouver favourite, the number of homes for sale has dropped 37 per cent year over year, pushing prices up 10 per cent, says Tanis Read, president of the Okanagan Mainline Real Estate Board. "We are definitely going into multiple offers on many, many properties. It's an incredible market for sellers."
Here's a quick glance at some developments being considered by everyone from families looking for a vacation home to retirees downsizing away from the city.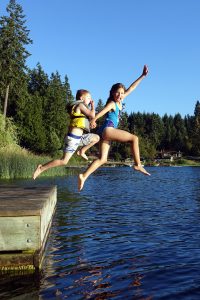 West Harbour, Kelowna
"West Harbour is the only valley resort with lakeside living just seven minutes to downtown Kelowna," boasts Dwain May, West Harbour's sales manager. A total of 255 single-family homes are slated for 44 acres (18 hectares) leased for 99 years from the Westbank First Nation. That means buyers don't pay pesky GST, PST and Property Transfer Tax.
The homes—up to 3,500 sq. ft.—have lake and mountain views, and "each home comes with its own spot in a 255-slip marina, 550 feet of beach front, and a Roman-style pool and hot tub." A 3,500 sq. ft. community centre is planned as well. Prices range from $570,000 to $860.000.
Developer: Troika Management Corp.
Sales centre: 1486 Old Ferry Wharf Rd., Kelowna
westharbourkelowna.com
Skaha Hills, Penticton
Down south in Penticton, Curt Janzen is bracing for another season of record sales of homes at Skaha Hills, a $250-million master-planned community of 600 condos and single-family homes perched on 550 hillside acres (223 hectares) of leased Penticton Band land overlooking Skaha Lake.
"One of last year's phases of 24 homes sold out in a day," says Janzen, vice-president of sales and marketing. Similar releases of condo homes are planned for this year, on top of a new phase of single-family courtyard homes.
The energy-efficient community boasts its own onsite vineyard-winery, gourmet restaurant, swimming pool and fitness room, and adjacent golf course. Prices start at $459,000.
Developer: Greyback Developments
Sales centre: 120 Sandhill Rd., Penticton
skahahills.com
Lakeside Cultus Lake, Cultus Lake
Closer to Vancouver (80 kilometres east) is Lakeside Cultus Lake. This collection of 21 condominium homes sits on a quarter acre (1,000 square metres) along the lake. Dedicated as a provincial park in 1950,  "the Lake" sees more than one million campers, hikers, wind surfers and water skiers annually. Some buyers have found it far preferable to drive 90 minutes from Vancouver to Cultus than five hours to Kelowna, says director of marketing Ben Hurlbutt.
Making Lakeside unique is a water-borne pavilion where owners can bask in the sun or sit around a firepit and dine over the water, says Hurlbutt. Each home comes with a boat slip, and prices start at $889,000.
Developer: Alture Properties
Sales Centre: 3335 Columbia Valley Hwy., Cultus Lake
lakesidecultuslake.com
The Foothills, Lantzville
Across Georgia Strait just 10 minutes north of Nanaimo on Vancouver Island, Hurlbutt is also breaking ground on another, much larger development that includes a 900-acre (364-hectare) park. The Foothills is a 1,838-acre (744-hectare) master-planned community that is currently zoned for 730 homes to be built over the next 15 years.
With Nanaimo slated to grow by 34 per cent by 2034, Hurlbutt says the project is seeking to meet the growing local need for housing,
The first phase calls for 71 residential home sites, starting at about one-quarter acre in size from $250,000, with the majority in the low $300,000 range and stunning views of the Coast Mountains on the B.C. mainland.  There is a preferred list of local builders available.
Developer: Lone Tree Properties
Sales Centre: 6632 Harwood Dr., Lantzville
foothillslifestyle.com
Sookepoint Ocean Cottages
Developer-founder Michael Thornton says the attraction here is that owners have a cliff-hanging, front-row ringside seat just five metres away from the Pacific Ocean's mighty crashing surf and some of the best whale watching on the West Coast.
About 60 per cent of the owners are from B.C. and Alberta, 20 per cent from the U.S. and the rest from Canada and elsewhere, he says. "A little more than half of our buyers are in the rental program because they can earn money off their properties," he adds, noting that the development is just an hour's drive from Victoria's airport.
Prices start at $379,000, with one-bedrooms averaging $500,000 and two-bedrooms going for between $800,000 and $900,000.
Developer: Landus Development
Sales Centre: 44B Silver Spray Dr., Sooke
sookepoint.com